Top 4 throwback mobile games to play during June.
Some of us may still be stuck in quarantine until the end of the summer, so if you're looking for some throwback mobile games to play, look no further.
Some of us may still be stuck in quarantine until the end of the summer, so if your looking for some throwback games to play, look no further. If you're looking for a blast from the past, here are four games that you can play to give you all the feels.
4.
Doodle Jump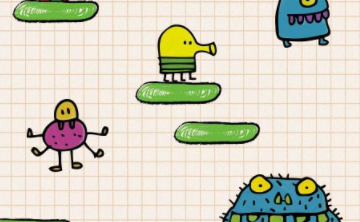 Doodle Jump is the classic platform climbing game that any real mobile game player spent hours grinding. If you do not currently have it, why not give it a download and see what is new in the game. The game has not changed too much, and it still is a simple, easy-to-play game that allows the user to perform various locations, all while completing the task of jumping from platform-to-platform, ever-increasing your characters altitude.
3.
Angry Birds (2)
Unfortunately, the original Angry Birds is the mobile game that is no longer available on mobile games stores. However, Angry Birds 2 is possible to play and has plenty of updated features to keep you glued to your screen for hours upon end. It's free to play, and there are not a ton of micropurchases, and the ads are not awful, enjoy!
2.
Subway Surfers
I still have all the mobile game in this article on my phone, I have not opened them in a while, except for subway surfers. As someone who lives in New York City, I find that this game is a bit of a fantasy, especially when I take the subway. If you are looking to run, hop, and dodge trains for hours, look no further than Subway Surfers.
1.
Temple Run
Temple run is one of those games that I download now and again to see if anything significant has changed. What I have found over the years is that it has not, and it is still the same great game it was ten years ago. This game is a classic, and it deserves a space on the video game wall of fame. If you were only to play one game, I would say temple run is your game, because this game trumps all of the other ones.
For more gaming content from Disclosed Gamer, follow us on Social Media!